Esbjerg Golf Club has Denmark's biggest driving range, three pitching areas, a putting green and a par 3 course. The practice facilities provide ample opportunity for practising all aspects of the game
Driving Range
The driving range in Esbjerg Golf Club is the biggest one in Denmark, allowing for practising from both mats and grass. There is a grass hitting area at both ends of the driving range, which means that there is always room for hitting balls.
The grass hitting area is marked by two parallel cords, between which all hitting must take place. These cords are moved regularly so there is always good grass to practise from.
On the driving range, there are two overview maps showing aiming points and distances. By means of the distance markers, you can measure the distance to the aiming points.
The driving range is open during all daylight hours, and there is also lights on the driving range.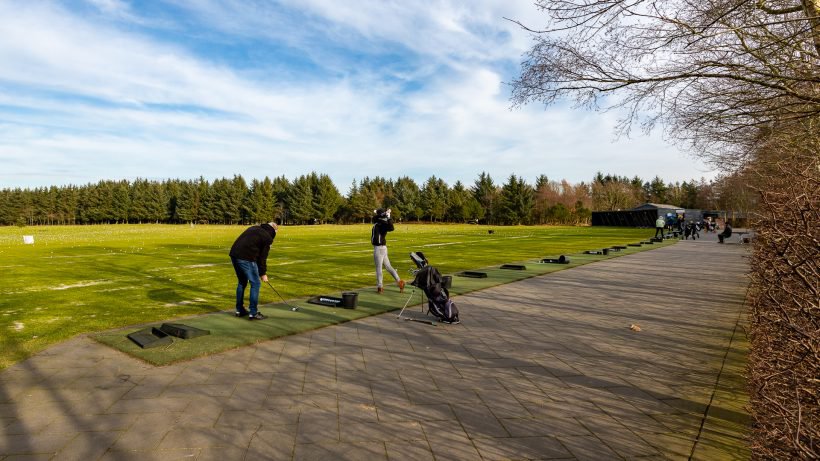 Pitching Areas
In Esbjerg Golf Club, there are many great opportunities for you to practise your pitching and chipping. There are three different pitching areas where you can practise both long and short pitch shots as well as chip shots. All are in natural surroundings, which gives the most realistic picture of what challenges you will find on the courses.
Long pitch shots can be practiced at the old 9th hole on the Myrtue Course (now converted into a pitching area), where there is a natural hollow 30 metres in front of the green. Together with two bunkers, this provides some good and real opportunities for practice.
At the 18th hole on the Myrtue Course there is a further pitching area with a green bunker on the left and a green that slopes from back to front. Here, you have a good opportunity to practise the difficult short bunker shots from a green bunker, but there is also plenty of opportunity to use the big grass area in front of the green to practise pitch shots up to about 50 metres.
The last pitching area is especially suitable for practising short pitch shorts and chip shots and for improving your ability to read greens, since this green is highly undulated. In front of the green, there is a very big bunker, which is also ideal for practising bunker shots.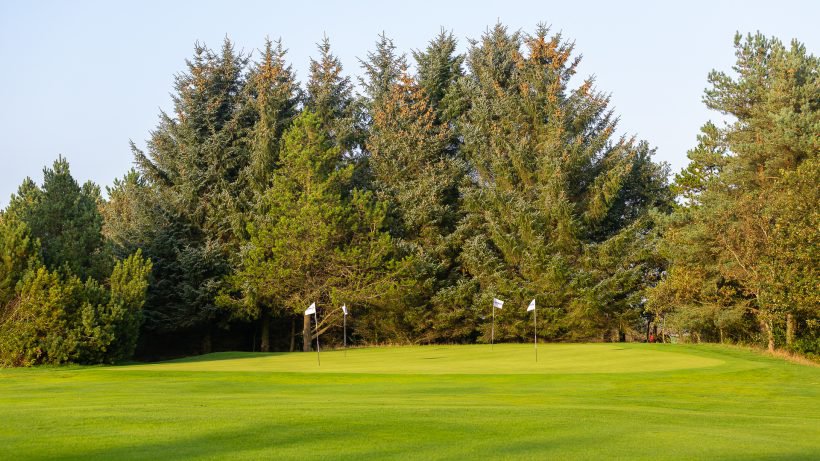 Putting Green
The putting green in Esbjerg Golf Club has 18 holes. Above all, it is true to the greens you will find on the Marbæk and Myrtue courses.
The quick speed means that even small slopes give most players some fun and challenging putts.
If you can master the putting green, you will have good chances on the two courses.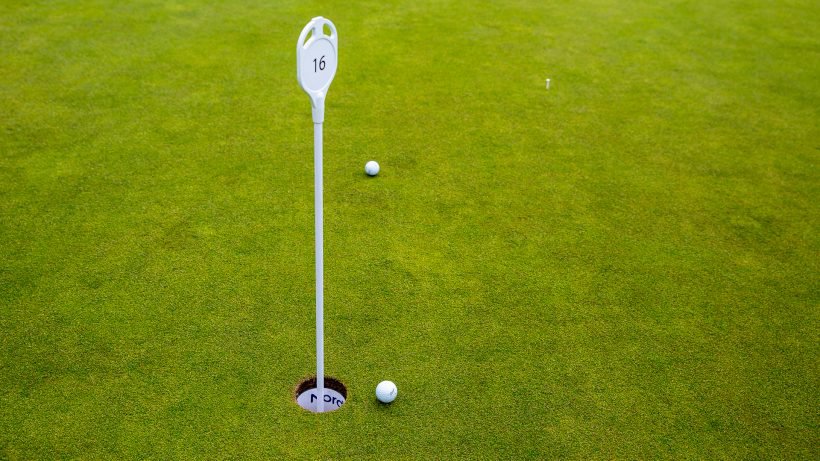 Kids' Course
In Esbjerg Golf Club, there is no age-limit for when you can start playing golf. A so-called Kids' Course provides a good setting for the youngest eager golfers. Here, practice is done with brightly coloured clubs and funny targets.
The course consists of 6 holes, teeing grounds, fairways, small shallow bunkers and greens with brightly coloured flags; all of it in a version so that the very youngest can take part. Based on users' reports, the course is a hit.
No golfer should cheat themselves out of finding out what happiness the game of golf can bring – no matter their age.